Account blocking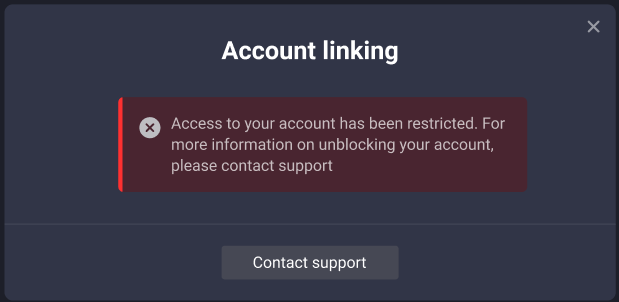 If you see this error, it means your account has been blocked due to the refusal to link your PVP.gg game account to the MY.GAMES account.
The account can be unblocked within one year from the moment of blocking the account. After one year of data storage, your account will be deleted from the PVP.gg database
If you want to unblock your account, you need to log in to the support service from the same account to which you have linked your PVP.gg game account. And submit a request using the hyperlink that is located under this text. That is, if you used the VK social network to enter, then you need to log in under the same VK social network account. This also applies to emails and other methods of entering the PVP.gg portal.
---
Still have questions? Contact our experts