Tournament reward not received
If you have not received a reward for participating in a tournament, contact technical support and indicate:
Your game nickname;
Link to the tournament in which you took part;
Link to your team;
Screenshot where you won a prize;
Make sure that according to the regulations the organizer has delayed sending the prizes.
Also pay attention to the following points:
1. The time of accrual and sending of awards depends on the organizer. Be sure to read the timeline for the timing. Please contact the tournament judges if you have additional questions.
2. Your team must be present in the tournament bracket and in the list of participants.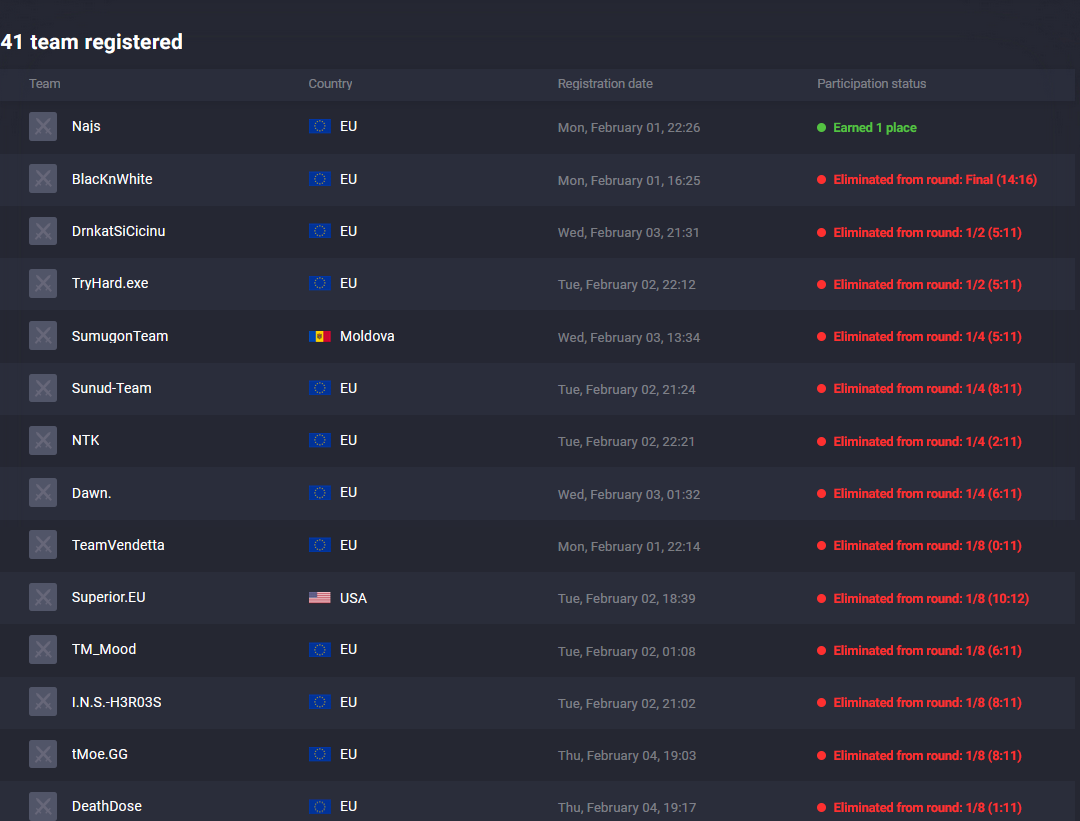 3. Your team must participate in the tournament matches.
Technical defeat (Technical defeat) is not considered a completed battle.
As a rule, Technical defeat is valid if the team is absent from the game at the time of the tournament.
In case of a technical defeat, the participation award will not be awarded.
4. Your team must take a prize.
It happens that players confuse the concepts: "reach 1 / N" of the tournament and "take the Nth place". For example, your team reached 1/16 of the competition and dropped out. This means you have taken one of the places in the range from 17th to 32nd. In this example, participants will receive 1000 credits and 1000 crowns each. And the random Black Dragon camouflage will be received by everyone who took from 1st to 64th places, that is, reached at least 1/32 of the competition.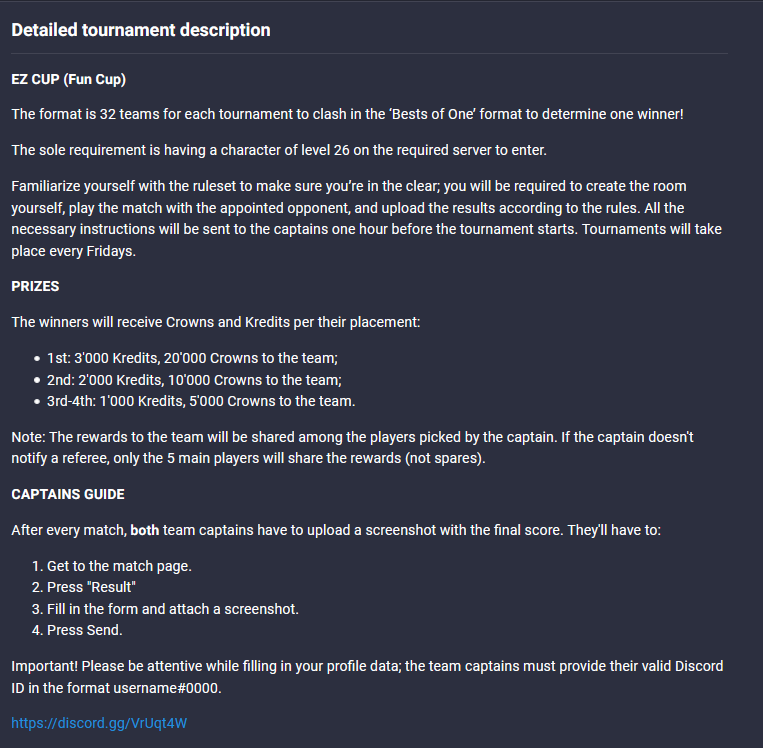 5. In-game rewards can be claimed within 180 days after the end of the tournament.
Requests received after the above deadline will not be considered. Be careful and contact support right on time.
---
Still have questions? Contact our experts