Hearthstone - Loading decks.
You cannot load multiple decks for the same class.
When registering for a Hearthstone tournament, you will be faced with two types of deck loading and class selection.
Selecting classes and loading screenshots
When registering, the system will ask you to choose the classes for which you will play in the tournament
After choosing a class, upload screenshots. Be careful: the screenshot of the deck must match the class you selected.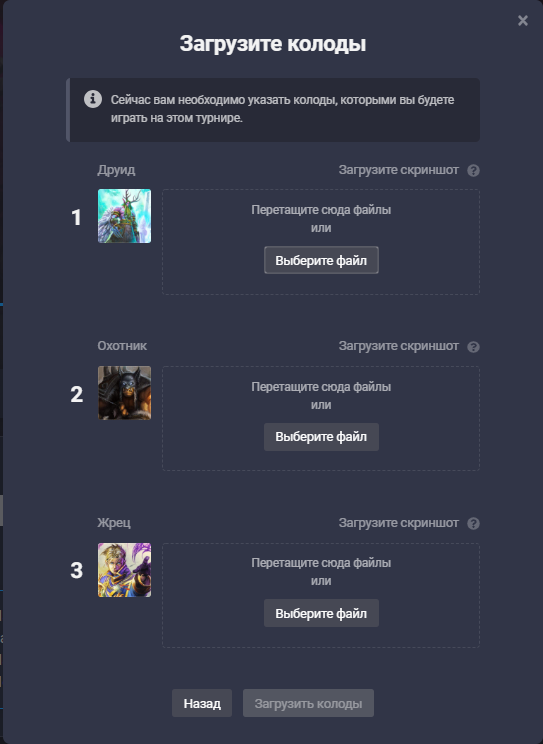 Deck Code Loading System
If a tournament requires preloading a deck, you need to copy your deck in-game.
How to do it?
In the game, go to the "My collection" section;
Choose the deck you will play;
Hover over the deck as shown in the screenshot and click the "Copy" button.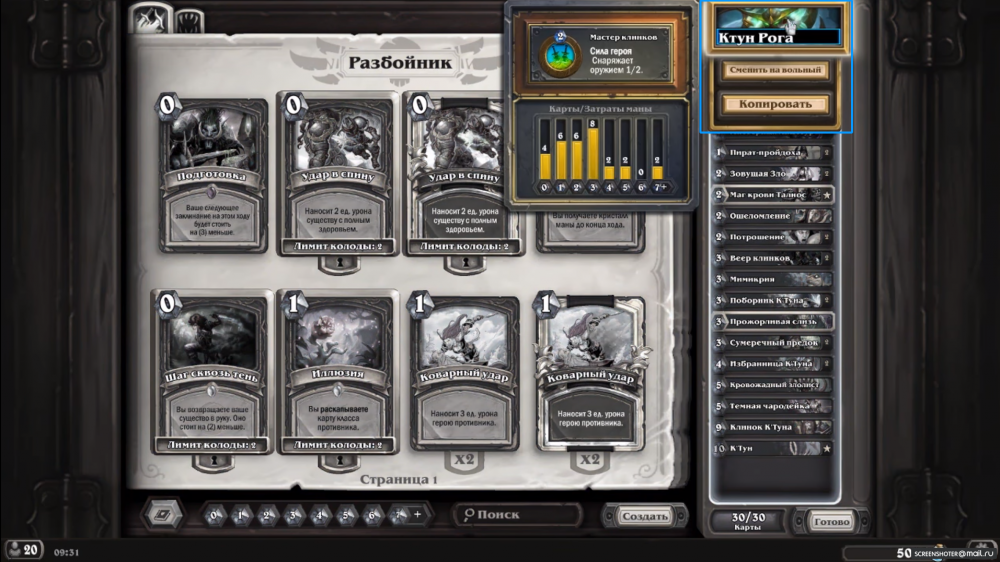 Then paste the copied link into the text box when registering for the tournament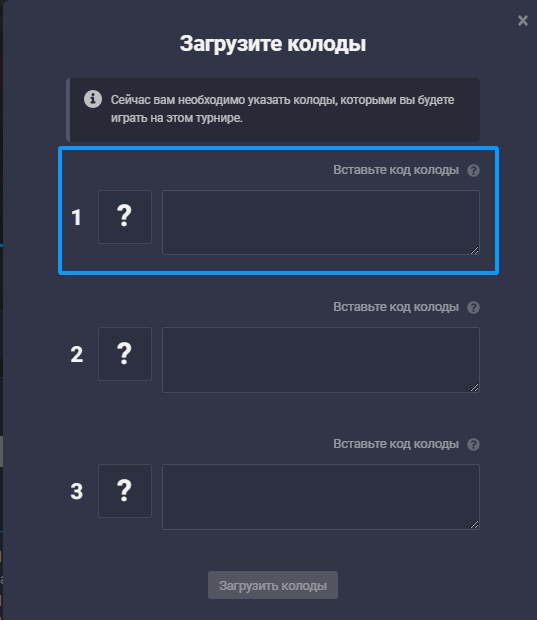 Study the rules of the tournament and download the required number of class decks to participate.
---
Still have questions? Contact our experts